Now in its 21st year, Canadian Woodworking & Home Improvement is building for the future with investment from its new owner – Inspiring Media Inc.
Paul and Linda Fulcher created Sawdust Media Inc. to publish the magazine from their home in Burford, Ontario, since 1999. Under their care, the brand has grown to become Canada's #1 DIY resource, with 20,000 print circulation and a website with more than 600,000 monthly page views for home owners actively involved in maintaining and improving their home and furnishings.


Michael Fox, president of Inspiring Media, is now the publisher of Canadian Woodworking & Home Improvement. Paul and Linda will continue to be involved in assuring the magazine's continued success, with Paul as Director of Sales/Associate Publisher and Linda advising on business matters. Carl Duguay and Rob Brown continue on as web editor and print editor, respectively.

Paul says: "When Linda and I first took on Canadian Woodworking, we sought out and attended workshops led by Michael, because he was the leader in the industry – and we have looked up to him ever since. Now we look forward to working with him to grow the brand."

Sawdust Media, under the leadership of Michael Fox, is committed to maintaining the company's high level of content. Over the coming year there will be new initiatives with an increased emphasis on skill building, in-depth product reviews, and an expansion of the company's social media presence.

Michael says: "I've watched Paul and Linda grow their publication over the past 20 years, and am truly excited to now be able to contribute directly to its growing success."
Sawdust Media Inc. operating as Canadian Woodworking will continue to be an active company owned by Inspiring Media Inc.
The transaction was facilitated by Gord Carley of GC Media Brokers.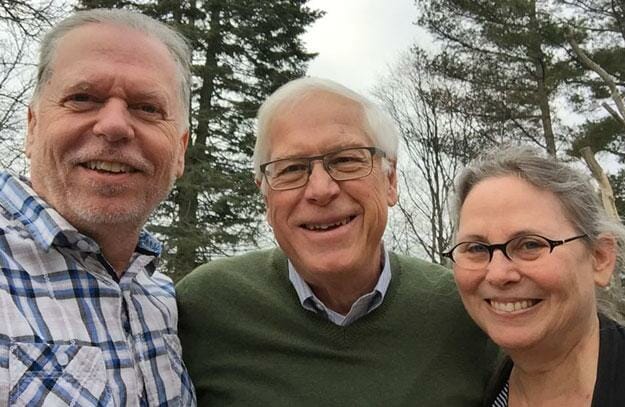 About Sawdust Media
Sawdust Media has been publishing Canadian Woodworking & Home Improvement magazine since 1999. What began as a print publication has evolved into Canada's most active community of woodworkers and DIYers. Today, the Canadian Woodworking & Home Improvement family of media includes:
Print and digital magazines
Canada's largest woodworking and DIY online forum
Monthly ShopNEWS and ShopTOOLS newsletters
Growing on-line library
Archive of subscriber-only videos
Wide social media presence
About Inspiring Media
Based in Niagara-on-the-Lake, Ontario, Inspiring Media provides communications and marketing support for growing businesses. Michael started out as a journalist, and built a 30-year career in publishing, culminating his corporate career in 2012 as Senior Vice President for Circulation & Development of Rogers Publishing. Michael was also the publisher of Garden Making magazine from 2010 to 2018. He is a past director and chair of Magazines Canada, the national association for magazine media.